This page will contain info on the Armenian Gampr. some general info will be added on. most will be about our Gamprs, Isildur, who is 4 yrs old, his dob is 5/25/09, Galadriel his niece, who is 3 yr old (4/10), the (dilute) off white Arwen, 2 yr olds (10/10) as well as our new boy, Jamsho (import from Armenia, shepherd's dogs)  they are registered with the Gampr club of America; www.gampr.org   we love our Gamprs, as working LGD's, they is also a fantastic family additions!! I will be adding pics, showing their growth and development. yes, their ears are cropped, that's a working crop, tails are optional. some of mine are not, but I like a docked tail. all my working dogs, w/ears, get them shredded, ripped in half, defending the stock.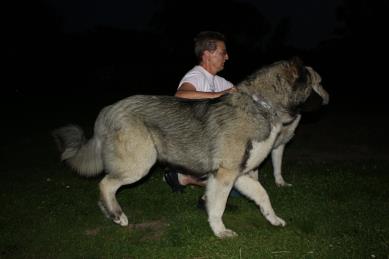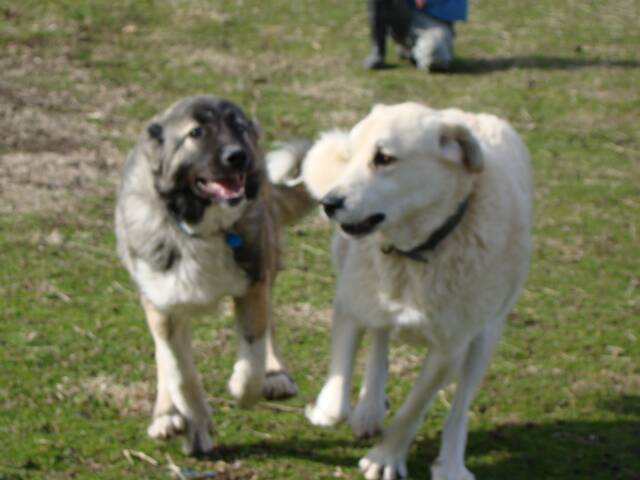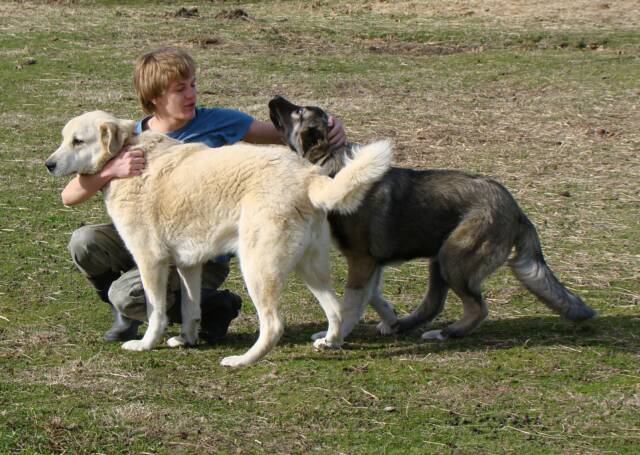 Isildur at 6m, playing with Legolas, his mentor.

Isildur & Legolas w/Benjamin. 6m old & 90 lbs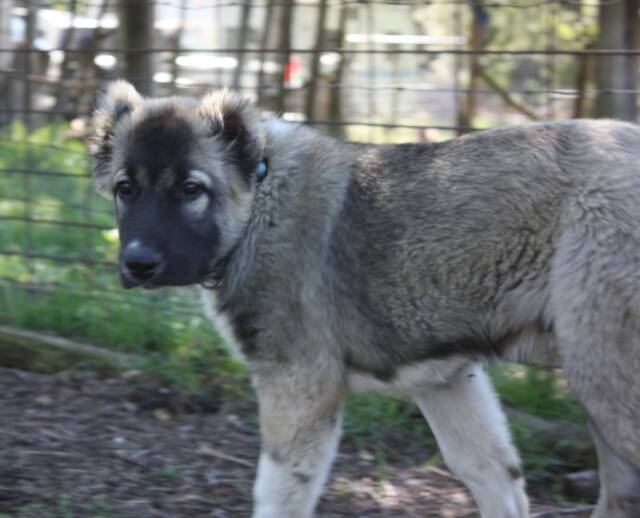 Isildur, shortly after we brought him home, 4m & 50+ lbs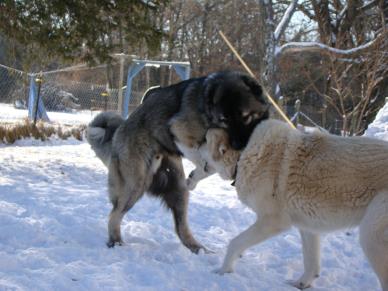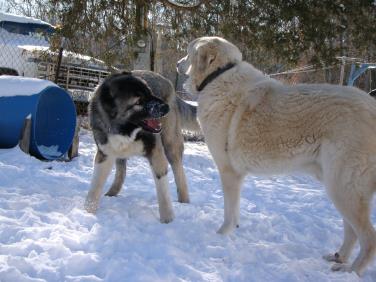 Isildur w/Legolas, in the snow, 8m old.

Isildur to Legolas. how about my smile! 8m

Here's out newest Gampr additions. They were born Oct '10., arrived here from CA in Dec.  Her name is Arwen, his is Faramir. also a May '10 niece of Isildur, Galadriel. We are excited about these new additions!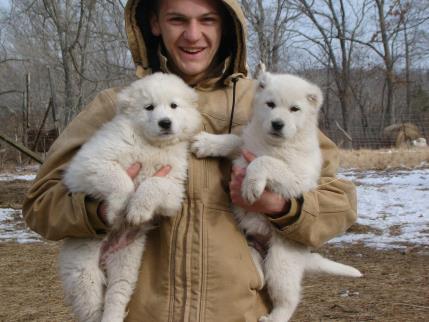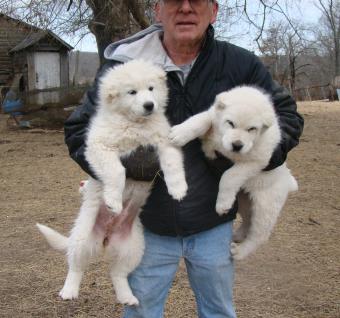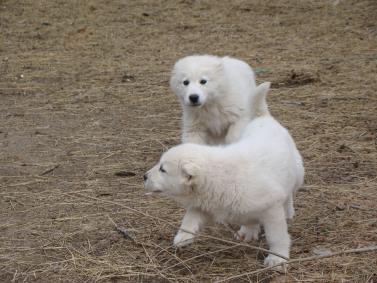 This is the pups after arriving, about 8 wks old. girl is on lft, brother on rt

See how they've grown in 3 wks, about double their size. Arwen's on the left, Faramir on the right.

I love the head on Faramir, looks like a polar bear. Arwen's in the rear. about 11 wks old.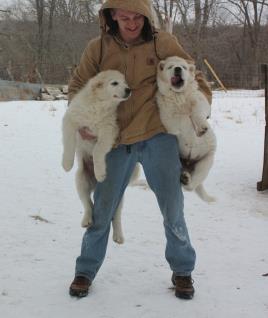 @ 3 months, the last time he picked up both at the same time. lol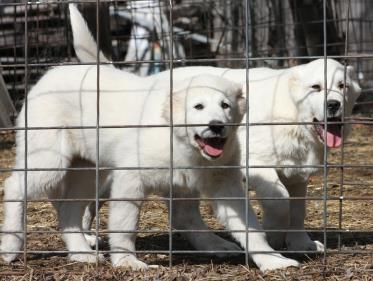 the beasty pups at 3 1/2m. Arwen in front, Faramir in back.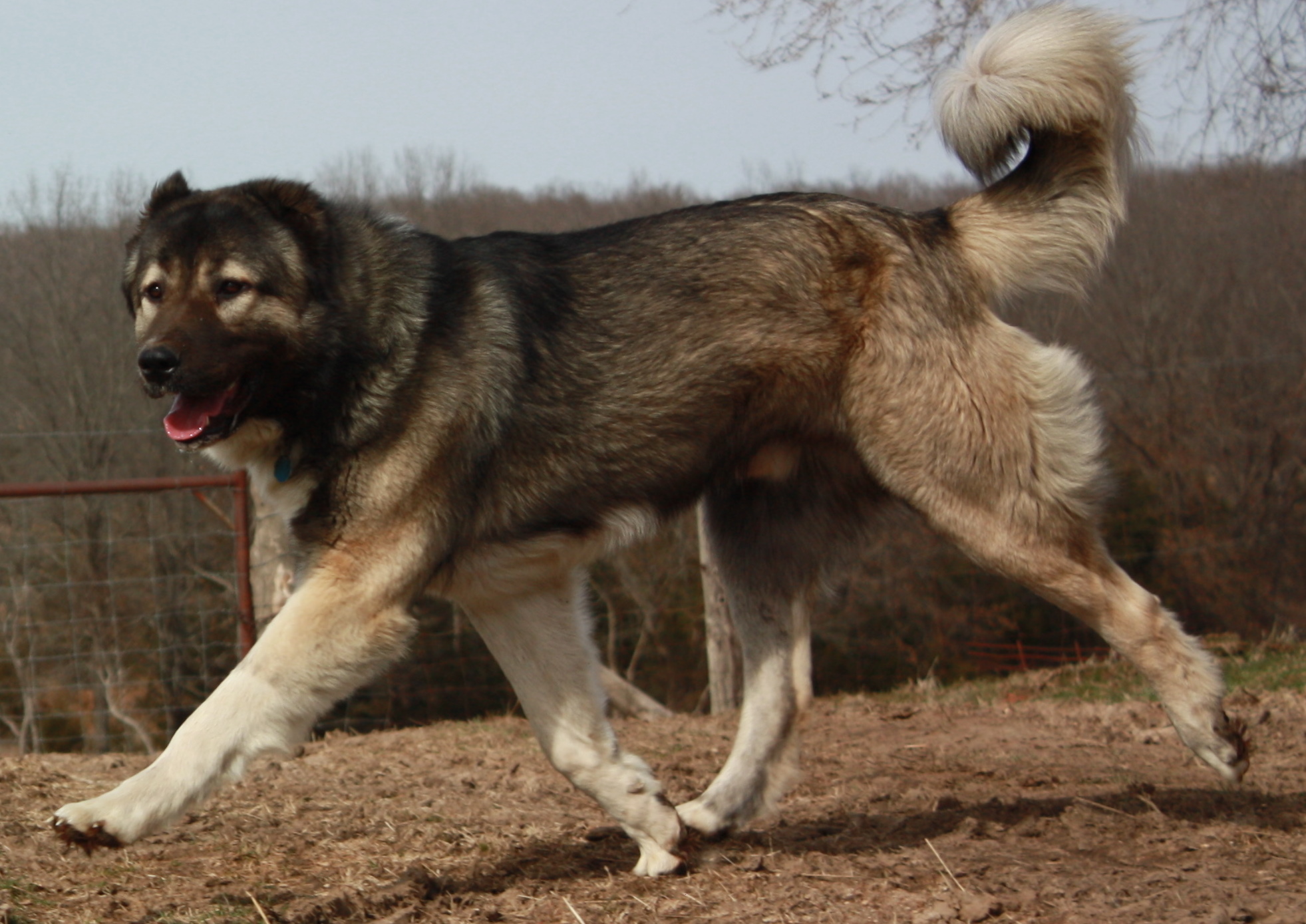 Isildur @ 21 months. boy, can this agile boy move!

this is the 'make my day' shot, I can roam anytime day or night around the farm.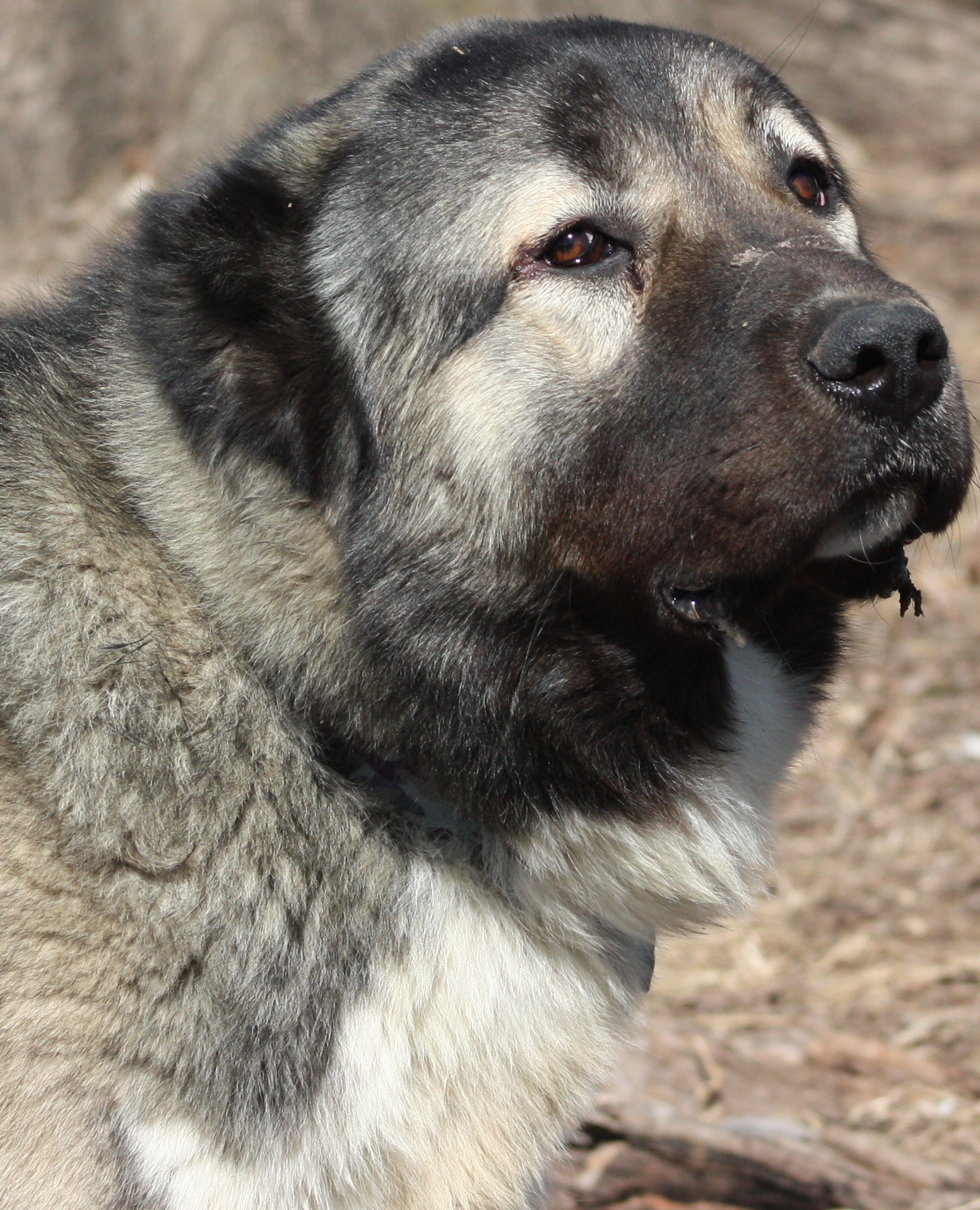 Jamsho (import) came to work the farm earlier this yr. great with the stock, even tempered, great working guy!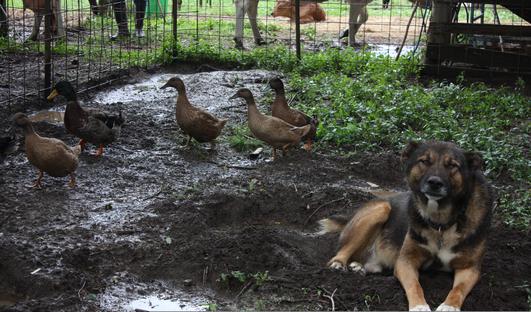 Jamsho smile! with the ducks splashing in puddles behind him. dock tail.