Benjamin                            Bob                     Theresa

                  Chloe                          Chase

This page was last updated on: March 16, 2018
Wegner's Novelty Farm is a small family owned and operated farm located in So/Cen MO. We raise and show a variety of animals here; MO Foxtrot horses, Jersey cows, Dairy goats, Rabbits, Heritage poultry, Hair sheep, Cairn Terriers & LGDs. We were established in 1985 with 160 acres in the lovely area near St. James MO. We chose the name Novelty, which means "unique &/or different", which we feel we truly are! We breed for conformation (looks & soundness) as well as temperament, & health, feeling that a structurally sound, trustworthy, healthy animal is of utmost importance, whether a show, working or companion animal. We also raise our own meat, organic garden, as naturally as we can. Grass fed beef, dairy, chevon and lamb, raw milk fed hogs, pasture poultry & eggs. 

Welcome to our farm! Come on in and take a tour!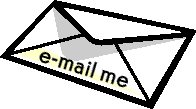 God Bless America!!

keep our military & law enforcement in your thoughts & prayers!! 

Meet International CACIB & SAC CH Sir Jake Waterman, 10yrs 8m! You can see him informally on our Cairn page, along with his "kids"! on 7/12/05 at 13 yrs, Jake tested and passed his CGC test. just because he could! <g>  he passed away at the age of 16 1/2 yo. meet his kids, gr'kids, gr'grkids & gr'gr'grkids on these pages. 

Check out our pages for more info, or our FaceBook page for day to day info! 

Cairn pups.pups planned for late spring. Just finished eye checks (& rechecks) getting ready to ofa AraBella, Gampr we bred, so she can be bred to Jamsho in the winter. have a started Gampr pup available. 

the Cairn Terrier Nat'ls came to Purina Farm last yr & we were able to attend. nearly 200 Cairns in one place. Chase, who moved up a class 5 days before Nat'ls, barely 9m old, he won his class. he also took a 3rd & 4 2nds that wknd. Chloe took 3rds in her classes. at 7m she pu her first pts...at 10m Chase pu his 1st pts, a maj, he now has both maj & 9 pts & Chloe is up 4 pts....Chase is now a CH and Chloe is looking for her majors. both with Group placements. 

Lambs available in Mar. grass/hay fed, delivered to SWISS meats, contact for details & price. Kidding & lambing season starts in Feb. 

Join our Facebook page. plenty of pics, day to day events, pics of what we raised, with their new families. more room to post tons of pics on the Novelty Farm FB page. so drop in and *like* us. 

Links on our rights to own pets & livstock

They that can give up essential liberty to obtain a little temporary safety deserve neither liberty nor safety. - Benjamin Franklin


All Photos are copyright protected, either taken by us, or noted of photographer on or under the photo. do NOT take without permission.