Benjamin                            Bob                     Theresa

                  Chloe                          Chase

This page was last updated on: July 27, 2019
Wegner's Novelty Farm is a small family owned and operated farm located in So/Cen MO. We raise and show a variety of animals here; MO Foxtrot horses, Jersey cows, Dairy goats, Rabbits, Heritage poultry, Hair sheep, Cairn Terriers & LGDs. We were established in 1985 with 160 acres in the lovely area near St. James MO. We chose the name Novelty, which means "unique &/or different", which we feel we truly are! We breed for conformation (looks & soundness) as well as temperament, & health, feeling that a structurally sound, trustworthy, healthy animal is of utmost importance, whether a show, working or companion animal. We also raise our own meat, organic garden, as naturally as we can. Grass fed beef, dairy, chevon and lamb, raw milk fed hogs, pasture poultry & eggs. 

Welcome to our farm! Come on in and take a tour!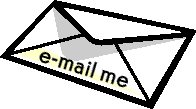 God Bless America!!

keep our military & law enforcement in your thoughts & prayers!! 

Meet International CACIB & SAC CH Sir Jake Waterman, 10yrs 8m! You can see him informally on our Cairn page, along with his "kids"! on 7/12/05 at 13 yrs, Jake tested and passed his CGC test. just because he could! <g>  he passed away at the age of 16 1/2 yo. meet his kids, gr'kids, gr'grkids & gr'gr'grkids on these pages. 

Check out our pages for more info, or our FaceBook page for day to day info! Note, watch for more links, FB is becoming very unfriendly to farms & dog breeders, so we are setting up accounts at MeWe & FacePlay, will link here, when we get them set up. still learning. and hoping we don't disappear from FB before we get to move files & pictures over. 

Cairn pups.pups planned for late summer/fall. DNA was done on all the Cairns for health testing. 

Went to Cairn Nat'ls last yr in Montgomery, where the "twins", Chase & Chloe won Best Brace. 

Lambs available this fall, grass fed. Delivered to SWISS meat. may have available grass fed beef, in quarters or halves. 

Join our Facebook page. plenty of pics, day to day events, pics of what we raised, with their new families. more room to post tons of pics on the Novelty Farm FB page. so drop in and *like* us. 

Links on our rights to own pets & livstock

They that can give up essential liberty to obtain a little temporary safety deserve neither liberty nor safety. - Benjamin Franklin


All Photos are copyright protected, either taken by us, or noted of photographer on or under the photo. do NOT take without permission.